Aired LIVE on USTREAM Sunday, May 11, 2014
WATCH: The Chris Ventura Show LIVE #10 on YouTube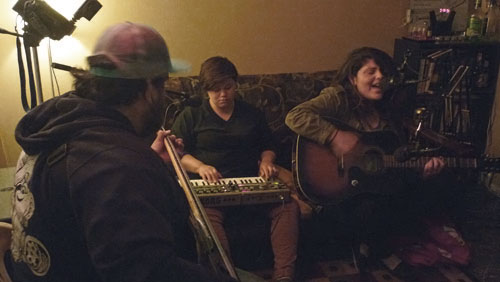 This entire show is devoted to our gracious musical guest Pardon Me Sir.
PART 1: A little introduction and interview session with the members of the band.
PART 2: Live performance of their song "Little Bit" and a little bit more conversation with Michelle and Linda.
PART 3: Salute to game shows; a switched up version of Match Game where everyone in the studio tries to match Chris to win a prize. The prize? Boy Meets World: Season 1 on DVD. Who'll win it?! Play along at home and match wits with us and our guests! Also features a first-break spoken word video by Gary Turk, titled: "Look Up" and more of those totally awesome 80s/90s commercials during the breaks!

Be sure to check out Pardon Me Sir at http://www.facebook.com/PardonMeSirMusic


TECHNICAL NOTE: The low frame rate on this video was due to technical issues on the USTREAM archive server side of things. It's not your connection or your computer! Apologies!