| | | | |
| --- | --- | --- | --- |
| Show #16 - "Cinco de Mayo Show (Theater of the Mind #1)" | | | |
Written by Chris Ventura
Wednesday, 06 May 2009 18:43
From 5/6/09: Having recovered from my Cinco de Mayo celebrating, I've finally managed to upload the show--a little too much celebrating last night! Take a listen to hear how this eventful show went...even if it never really happened.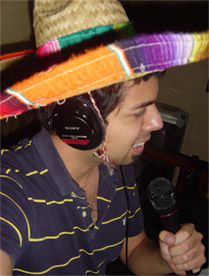 Listen on iTunes or if you can't, Download here (right-click and save).
Don't want to download? Click here to stream it!
Last Updated on Tuesday, 08 September 2009 01:56