| | | | |
| --- | --- | --- | --- |
| LIVE Show #6 "SHHH Short Secret Show Six" | | | |
Written by Chris Ventura
Monday, 24 March 2014 22:33
AIRED: March 10, 2014 at Midnight on USTREAM
WATCH (what remains): The Chris Ventura Show LIVE #6 on USTREAM ("Line-cut")

A late-night Friday/early morning Saturday last-minute secret show with special guest Laura (an original co-host from our original series (2009-2012)!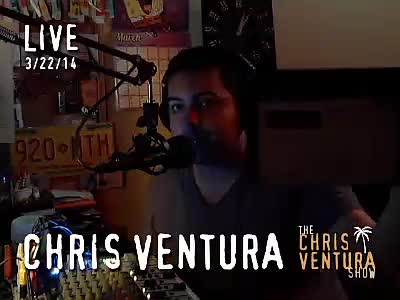 It's so secret that only the last 5 minutes of the 40-minute chuckle-fest survived on video. The entire audio was saved, though! You can find that below...

Last Updated on Thursday, 30 October 2014 22:09