Welcome to "The Chris Ventura Show" Website.
Written by Chris Ventura
Sunday, 19 January 2014 19:21
PREFACE:

Before we officially re-launched The Chris Ventura Show, we gave something new a try—not only did we broadcast live for the first time, but we added video to the program as well.

The idea to go live and also doing video podcasts has always been something we've thought about doing. So, we decided to have a little pre-launch trial run and make the holiday shows a testing ground for some ideas.

The live video shows have proven to be quite fun for us to do and we feel that they have been a success and an opportunity for us to try some new things. They will now become a regular part of The Chris Ventura Show. New audio-only podcasts will be released alongside this new live video show. We hope you have enjoyed our recent live video broadcasts and we are looking forward to producing them on a regular basis.

---
The Chris Ventura Show - Holiday Special #1 of 2 - "Frosty, Dammit"
AIRED: December 15, 2013 on USTREAM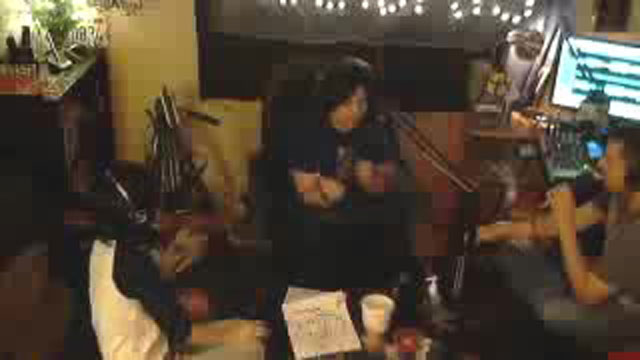 Our lovely guest Jenny Tom brings Kat and me some vegan food to try. We also a bit into personal behavioral changes and the advantages of confidence, letting go, and not apologizing for how you feel. An interesting show, indeed.
WATCH: Live Show - "Holiday Special #1" on USTREAM/YouTube
---
The Chris Ventura Show - Holiday Special #2 of 2 - "New Year/Reflections"
AIRED: December 28, 2013 on USTREAM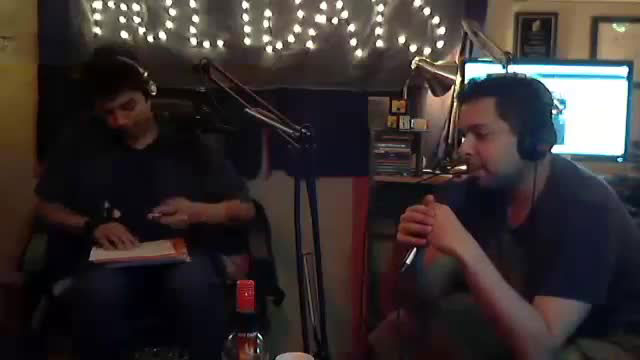 We dive a little bit deeper into New Years resolutions while Kat's brother, Augusto, sketches some live art that we reveal at the end of the show.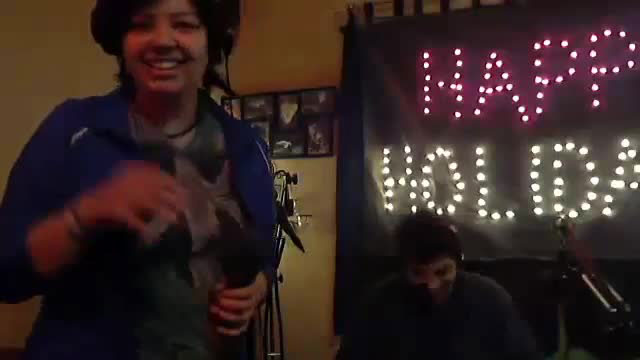 Kat prepares to sing some karaoke with her brother (available at the end of the USTREAM version).

WATCH: Live Show - "Holiday Special #2" on USTREAM/YouTube

HAPPY HOLIDAYS and a HAPPY NEW YEAR!

Last Updated on Thursday, 30 October 2014 22:12
Written by Administrator
Tuesday, 31 December 2013 17:40
The Chris Ventura Show is back with all new shows starting in the middle of January 2014. We'll be bringing you a mix of podcasts, video shows, and other new features as the new year marches on.
If you haven't already, Please check out our YouTube and Ustream channels for fresh content produced in December 2013!


Last Updated on Tuesday, 31 December 2013 17:46
Written by Chris Ventura
Friday, 13 December 2013 15:02
DECEMBER 2013 UPDATE:

It's been very quiet around here for over a year. We know that. The hard disk failure and a shift in concentration toward school and busy schedules for everyone all around has kept me, and everyone involved in the show, away from it.

We're coming back in January 2014. We will be taping on December 15 with Kat as co-host on our first show back, and we plan for more tapings through the end of December. We look forward to bringing you new shows and content in the near future.
Stick with us and stay tuned! Happy Holidays!

Last Updated on Friday, 13 December 2013 15:09
Written by Chris Ventura
Monday, 06 August 2012 22:02
An Important Message and Update

Well, it's been well over a month since our last show was released.
So, what happened?
An epic physical failure of a crucial hard disk over here. Pretty much everything associated with the show--raw elements, completed shows, current projects, various production elements, and the master archive of shows in high quality--all lost. We've been working hard to recover what we can of various show elements and scraps of projects that were scattered across various back ups, but as we continue to search, we're discovering very little to salvage. This is pretty unfortunate. We're looking at a clean slate now, having lost so much and also having lost a few shows and projects that were not yet uploaded to the server or iTunes...but this event will simply force us to reinvent ourselves, adapt, and push our creativity to a higher level... we'll be back soon! Until then, take care and have a great Summer.

-Chris

| | | | |
| --- | --- | --- | --- |
| Show #44 - "Hipster Quiz" | | | |
Written by Chris Ventura
Wednesday, 27 June 2012 18:45
Released 6/25/12: Taped June 19th, 2012. Co-host Laura rolls into town as we respond to questions about what I had said in the previous show--leading us into a hipster survey in order to find out whether or not I am officially a hipster. Play along at home! You may just be a hipster yourself!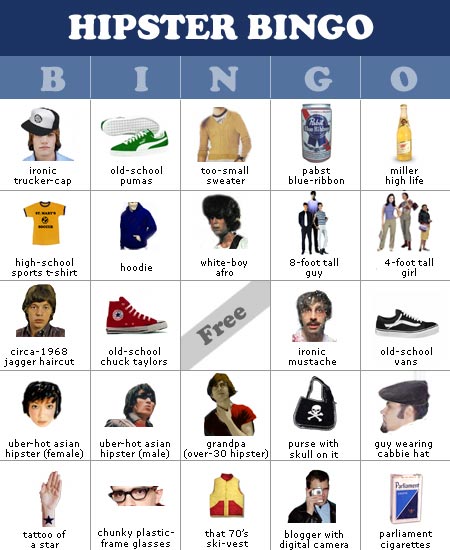 --->CLICK HERE FOR HIPSTER QUIZ SURVEY QUESTIONS<---

(6/28/12 DOWNLOAD LINK FIXED)

Listen on iTunes or if you can't, Download Here (right-click and save).
Don't want to download? Click here to stream it!
Last Updated on Thursday, 28 June 2012 22:07
<< Start < Prev 1 2 3 4 5

6

7 8 9 10 Next > End >>


Page 6 of 18