| | | | |
| --- | --- | --- | --- |
| Show #34 - "Group Podcast 6: Hey Sandy!" | | | |
Written by Chris Ventura
Wednesday, 07 October 2009 14:51
From 10/07/09: My friend Sandy is in town from Reno and she stops by with a couple of friends--Nadine and Jamie. Because I promised Sandy the show wouldn't be about her, we reflect on fun moments we've shared...mostly involving alcohol--of course.

Listen on iTunes or if you can't, Download Here (right-click and save).
Don't want to download? Click here to stream it!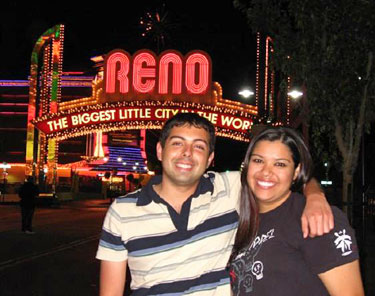 Me and Sandy in Reno -- August 2008.
More pics coming soon...
Last Updated on Wednesday, 07 October 2009 22:12